Symposium 'Innovation UnGovernance'
Thursday 20 April 2017 5:00 PM Thursday 20 April 2017 9:00 PM
Save
Saved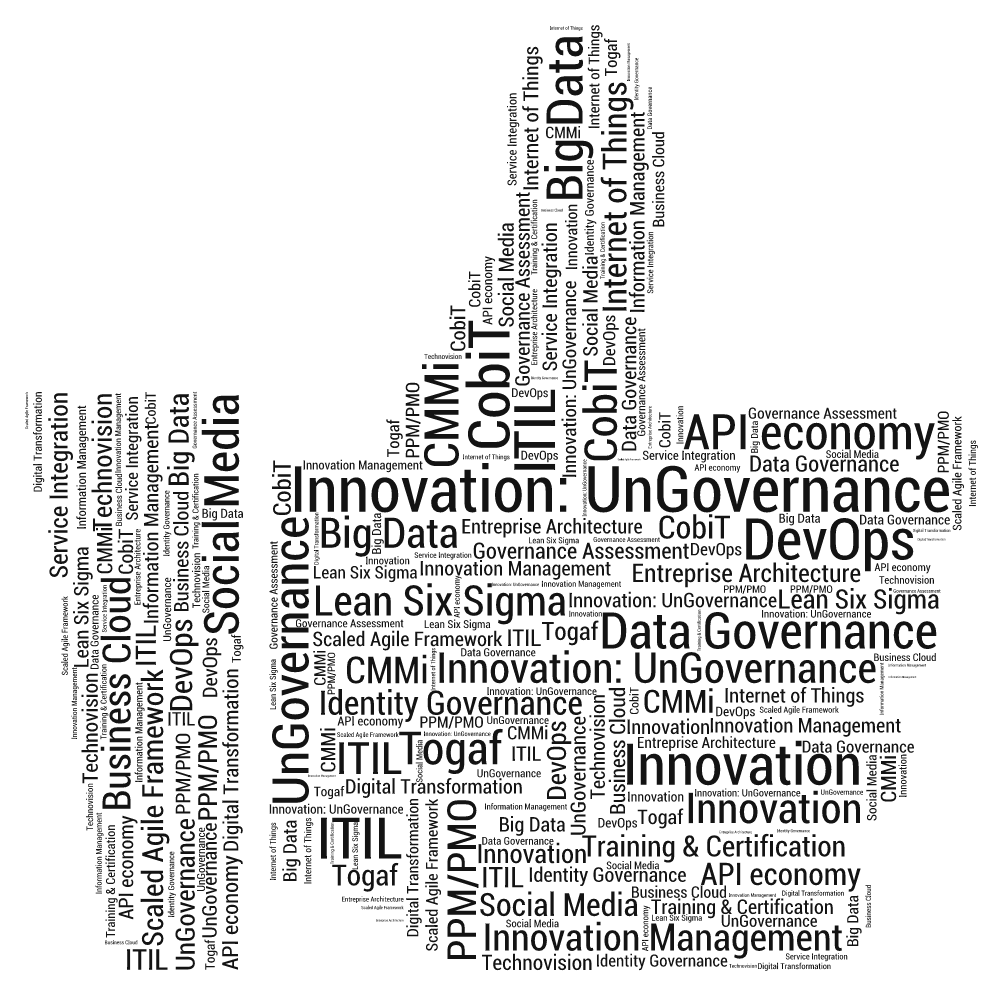 Last update 21/04/2017
1778
Meld je aan voor dit gezamenlijke symposium van KNVI, BPUG, ASL BiSL Foundation en Capgemini met als thema 'Survival of the fittest'.
Innovatie vereist organisatie en daadkracht
Innovatie is essentieel. Hoe zorg je voor governance die innovatie niet remt maar innovatie versnelt en omzet in winstgevende oplossingen?
Welke expertises en vaardigheden heb je als business en IT managers nodig om het proces van innovatie te leiden? Doe mee aan een zeer interactief evenement met korte sessies zoals praat-café, mini-debat en speaker corner om te leren en je blinde vlekken te ontdekken. Gefaciliteerd door andere bedrijven en professionals.
Top key-note sprekers uit het business en IT veld verzorgen de kick-off en sluiting van de informatiemarkt rond expertise en competenties die nodig zijn voor governance van de digitale transformatie. Het evenement biedt je de mogelijkheid om te netwerken in een innovatieve setting en inspirerende sfeer, ook tijdens het buffet en de borrel.
Meer informatie en het programma vind je op www.ungovernance.nl
food
business
conventions
Nearby hotels and apartments
Capgemini
Reykjavikplein 1, Utrecht, 3543, Utrecht, Netherlands
Reykjavikplein 1, Utrecht, 3543, Utrecht, Netherlands