Scale-up Connect!
Thursday 13 December 2018 5:00 PM Thursday 13 December 2018 9:00 PM
Save
Saved
Last update 14/12/2018
144
Scale-up Connect is taking place on 13th December 2018!
This is a get-together exclusively for scale-up companies as well as young professionals with 1-3 years experience. It is all about knowledge-sharing and connecting companies and talents!
The event features 2 powerful keynotes for you to discover the tech of the future to drive meaningful results. After the talk, grab a beer, discuss what you have learned and importantly, make new valuable connections!
This is co-hosted by Growth Tribe, Europe's 1st Growth Academy, and 42workspace, Rotterdam's curated tech community.
Come to learn & share from our growth practitioners. You'll be gaining insights into the latest tech trends, frameworks, tools and experiments!
Programmes
Regan Kirk - Growth Hacking Power Session (For Scale-ups)
Lead Growth Hacking Trainer at Growth Tribe
Building products isn't enough. Marketing channels are saturated. Rapid Experimentation and Growth Marketing skills help your scale-up beat the competition and keep growing!
Growth comes from a mix of behavioural psychology, coding, creative marketing and data analysis. Having spent the last couple of years building, coaching and training regiments of growth teams and growth marketers, in this talk we'll run you through some of the latest stories, learnings and tricks we've learned along the way.
A brief but information-packed 60min power session covering the process, mindset and tools that will help you on your journey towards a more consumer-centric, experiment- and data-driven organisation.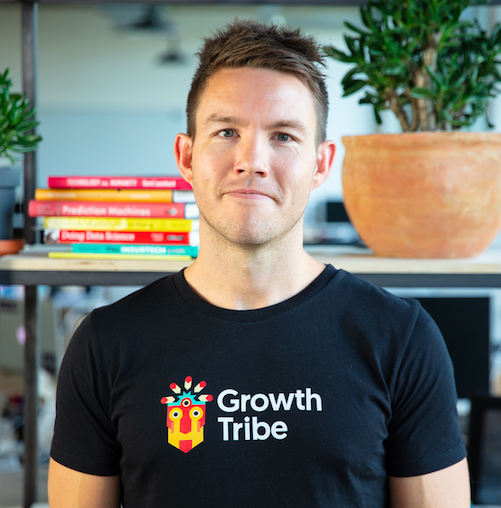 Regan Kirk is a serial founder, amateur podcaster and marketing nerd turned Growth Marketing Trainer at Growth Tribe. He has taken being data-driven to the next level and is often seen playing with a myriad of apps that track different elements of his life. With experience in Kuwait, Mexico and Australia his broad international experience makes him a highly adaptable coach. He now teaches companies across Europe how find ways to grow in a hyper competitive world.
Bernardo Nunes - A.I. for Marketing Power Session

Head of Data Science at Growth Tribe
A.I. is no longer something reserved for extensively qualified data scientists. The world of marketing and growth has already begun to be influenced by machine learning and artificial intelligence, with the companies who want to stay ahead taking advantage of this new competitive advantage.
Growth Tribe has spent the last year teaching non-coders to use machine learning for marketing and growth. In this talk, we'll test your skills, expose you to the real-life applications of A.I., as well as show you how you can learn to leverage it!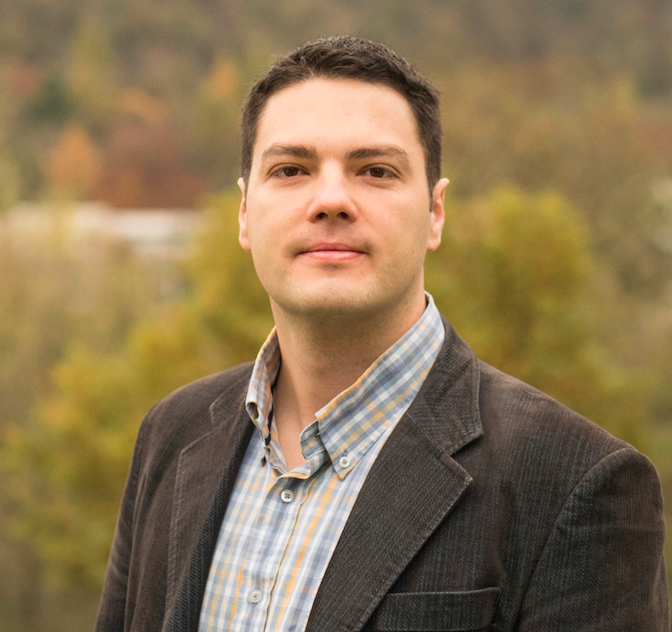 Bernardo is an enthusiast of the combination of behavioural science, data analytics, and digital channels to predict consumer behaviour. He is ranked as one of the top 40 influential behavioural explorers in Europe. With more than 10 years of experience, he has been helping companies and regulatory bodies get insights from their data and transform ideas into empirically-informed decisions.
What you will get out of this:
Learn what others are doing in the business world and see if you are on track

Extend your network - Meet like-minded people - Connect with other Growth experts

Discover the latest tools and newest approaches to run experiments


About Growth Tribe
Growth Tribe is Europe's first Growth Academy. We empower people and companies to rapidly gain skills in areas such as 'Data-Driven Growth Marketing', 'A.I. Without Code' and 'Blockchain'. We are redefining education through continuous curriculum deployment and deliver fast-paced learning experiences. Our courses receive very high ratings, we're fully bootstrapped, we launch courses the world hasn't seen yet as we build the future of education.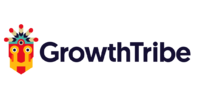 About 42workspace
42workspace is Rotterdam's only curated community for tech and digital entrepreneurs, located in the beating heart of the city. Our members are like-minded startups and scale-ups with great passion for technology.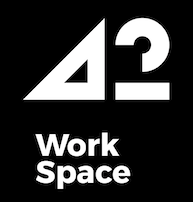 We only have limited seats, so secure your spot here and now!
Questions? Send it to rachel@growthtribe.nl
Always be learning,
Growth Tribe x 42workspace
culture
aperitifs
sports
business
Nearby hotels and apartments
42workspace
Schiedamse Vest 154, Rotterdam, 3011, Netherlands
Schiedamse Vest 154, Rotterdam, 3011, Netherlands
Event from
eventbrite.com