Pre-IBC 2017 Event
Thursday 14 September 2017 1:30 PM Thursday 14 September 2017 6:00 PM
Save
Saved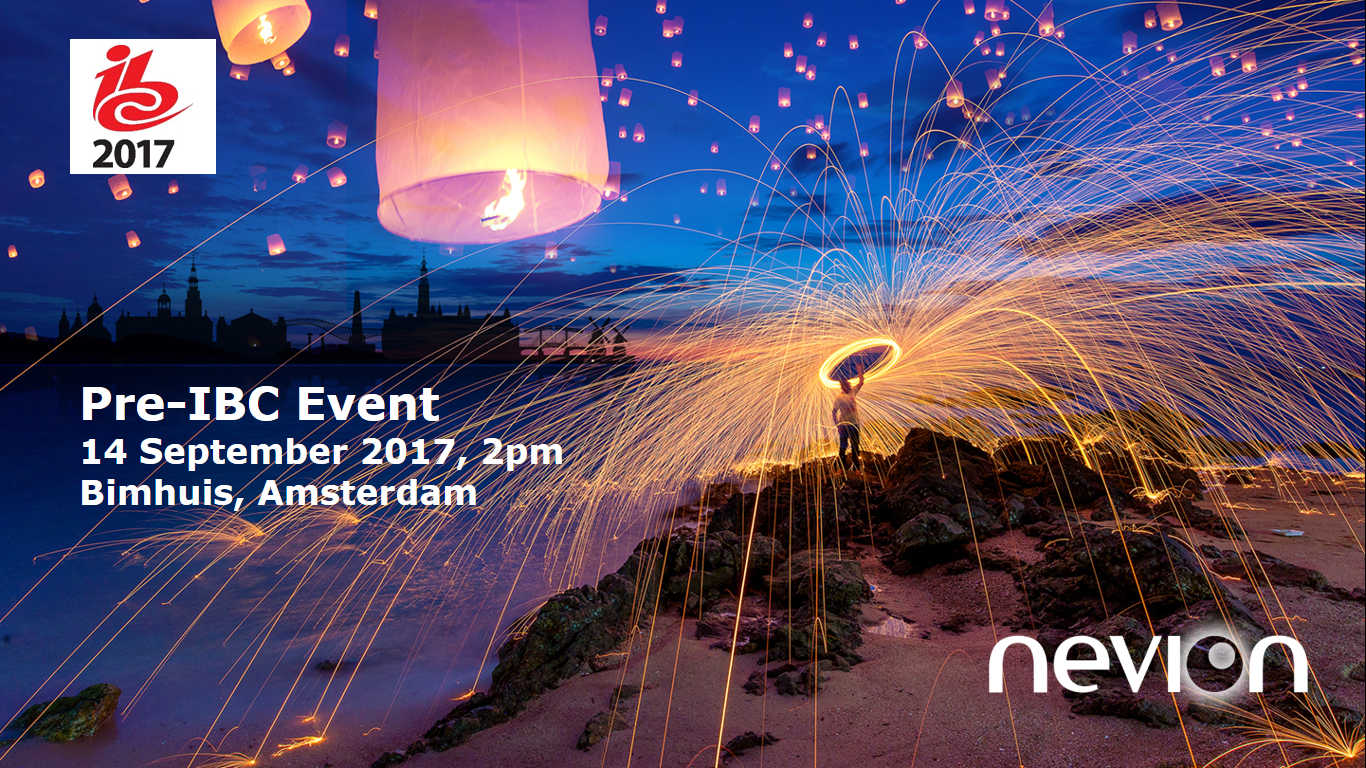 Last update 15/09/2017
936
URL: nevion.com/pre-ibc2017-event/ 
13:30: Reception
02:00 pm – Pre-IBC event starts
Video Assistant Referee Project
Sergio Miguel Raposo Filipe, telecom engineer, Altice Portugal (formerly Portugal Telecom) will describe the nationwide IP contribution network delivered to the FPF (Portuguese Football Federation) to enable remote video assistant refereeing of every game of the Portuguese Professional Football League from a central location.
Remote Production Project
Jürgen Konrad, project manager and IT-consultant for Plazamedia, will explain how the German production company was able to migrate the country's most famous football talk show from traditional OB to IP-based remote production, with a minimum crew on site.
TV2 Project Update
A short update on the TV 2 project to migrate its facilities to IP (first presented at NAB 2017) will also be provided.
03:30 pm – Reception cocktail
06:00 pm - Close of the event.
trade shows
nightlife
soccer
american football
Nearby hotels and apartments
Bimhuis
3 Piet Heinkade, Amsterdam, 1019, NH, Netherlands
3 Piet Heinkade, Amsterdam, 1019, NH, Netherlands