Nachtgeluiden voor War Child
Saturday 15 September 2018 8:00 PM Saturday 15 September 2018 11:30 PM
Save
Saved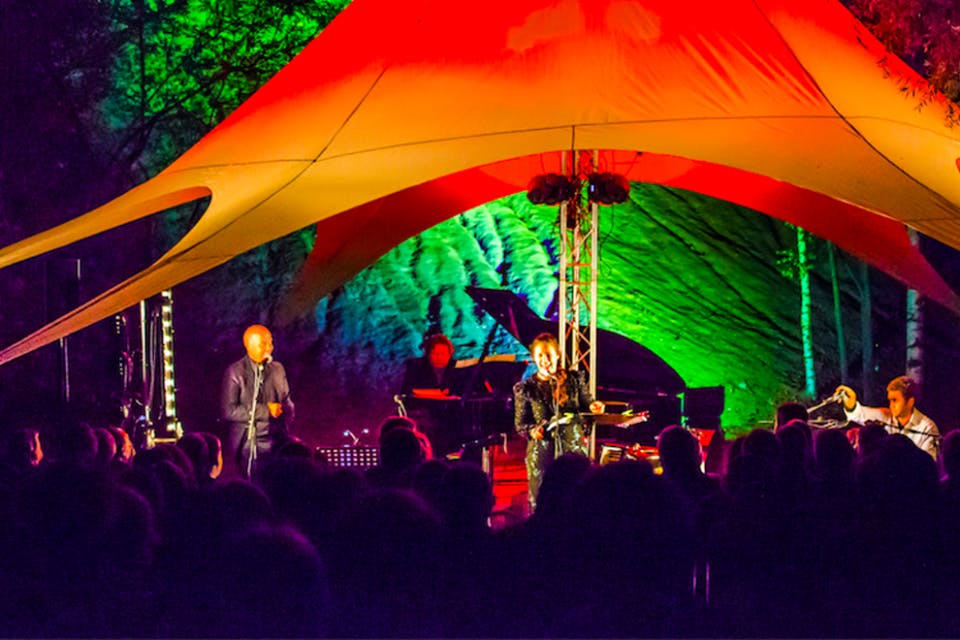 Last update 16/09/2018
2460
HET CONCERT IS GEANNULEERD WEGENS TE WEINIG VERKOOP>
UW TICKET WORDT GERESTITUEERD
Brabant voor War Child organiseert:
André Heuvelman & the Live! B/ANDA.
Nachtgeluiden voor War CHild
15 September. Joe Mann Natuurtheater. Tijd: 20.30 uur. Deuren open vanaf 20.00 uur.
Voor updates klik op 'gaat'op de eventpagina "Nachtgeluiden voor War Child".
Miljoenen kinderen groeien op in oorlog. Oorlog die een verwoestende invloed heeft op hun ontwikkeling. Geweld, misbruik, verwaarlozing en verlies maken hen somber. Angstig. Agressief. Ze kunnen niet normaal kind zijn.
Kinderen horen niet thuis in oorlog. Nooit. Ze hebben het recht op te groeien in vrede. Zich op een gezonde manier te ontwikkelen, in een veilige omgeving. Te worden wie ze willen zijn. Kinderen die opgroeien tot evenwichtige volwassenen, zijn later beter in staat conflicten te voorkomen of op te lossen. Daarom organiseert team Brabant volledig vrijwillig: Nachtgeluiden voor War CHild.
Het is zaterdagavond in september. Vanaf de parkeerplaats loop je op het geluid af. Je ontmoet meer mensen die vol verwachting of juist helemaal verwachtingsvrij zijn over wat er gaat gebeuren. Gelijkgestemden. Mensen die genieten van het onbestemde. Je ruikt de natuur. De natuur die zich gereed maakt voor de nacht. Geluiden om ons heen nemen af. Het licht dimt. Daar is Nachtgeluiden met dit jaar als thema "Nachtgeluiden voor War Child" door Andre Heuvelman & the Live! B/ANDA. Een magische muzikale beleving in het natuurtheater van Joe Mann. Geniet van deze nachtgeluiden. Want kinderen in oorlog horen andere geluiden in de nacht.
Tickets kosten 25 euro per persoon, excl. boekingskosten. Per ticket gaat 25 euro naar War Child.
Nearby hotels and apartments
Joe Mann Paviljoen
Joe Mannweg 4, Best, 5681, NB, Netherlands
Joe Mannweg 4, Best, 5681, NB, Netherlands