Masterclass 'HeldenKracht'
Thursday 20 April 2017 1:00 PM Thursday 20 April 2017 5:00 PM
Save
Saved
Invite friends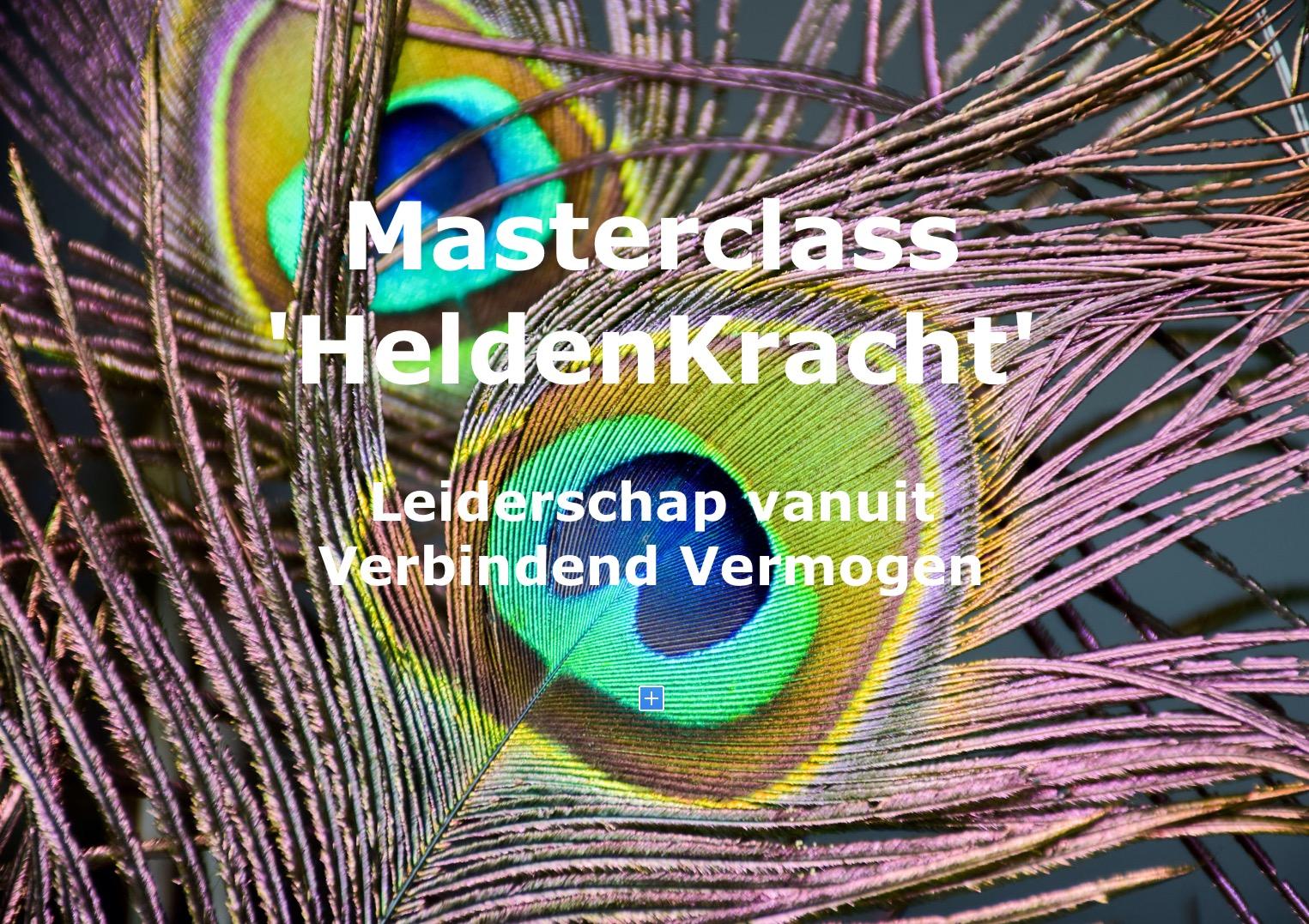 MASTERCLASS 'HELDENKRACHT'
Leiderschap is enorm in beweging. Dat het anders moet dan in de 20ste eeuw zien de meeste mensen wel. Maar hoe anders dan en hoe doe je dat?
 De kern van leiderschap gaat voor ons over het creëren en onderhouden van krachtige verbinding met jezelf, de ander, je team, je organisatie en de wereld om je heen.
Hierin hanteren we een heldere aanpak waarin we een onderscheid maken in wie je bent als functie en wie je bent als mens.
HeldenKracht gaat dan ook over verbondenheid om leiderschap naar een hoger niveau te tillen.
In deze masterclass maak je kennis met de eerste stappen naar jouw persoonlijke HeldenKracht. 
Programma:
Je bent deelnemer aan een afwisselend programma met veel actie en ruimte voor eigen input.
We gaan onder meer in op de volgende aspecten:
Hoe zorg ik in mijn leiderschap voor een dieper fundament in mijn mens-zijn?
Hoe dien ik iets dat groter is dan mijzelf?
Hoe werkt dat in een organisatie maar ook in mijn privé-sfeer.
Voor meer info: http://www.unitedperformance.nl/nl/masterclass-heldenkracht/
Nearby hotels and apartments
Utrecht
Leidseveer 2-10, Utrecht, 3511, UT, Netherlands
Leidseveer 2-10, Utrecht, 3511, UT, Netherlands
Go at the event with
Ok, done!
Upload error, please try again later.