Le Pub Scientifique NL #8 Bart van Buchem
Monday 17 June 2019 6:30 PM Monday 17 June 2019 9:30 PM
Save
Saved
Last update 18/06/2019
1877
Monday 17th June
our very own BART VAN BUCHEM will explore the 'METAPHOR'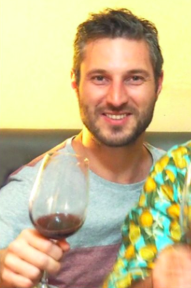 Voor deze sessie neem ik jullie mee in een workshop Metaforen gebruik voor de professional in de gezondheidszorg. Iedereen gebruikt metaforen, ons taalgebruik is onvermijdelijk metaforisch. Vooral als het om onderwerpen als pijn gaat.
In onze pogingen om uitleg en verklaring te geven aan complexe processen helpen metaforen om weerstand te beïnvloeden, onzichtbare processen zichtbaar te maken. Geweldig!
Een enorme variatie aan metaforen geeft je de mogelijkheid om aan te sluiten bij jouw patient (zoals deze). Toch is de ervaring dat het een proces van ontwikkeling is om een plausibele en waterdichte metafoor te kunnen voorleggen. Wat bepaald het succes van de metafoor, hoe komt de metafoor terug in de vervolg behandeling, hoe kan een metafoor iemand die een behandeling ondergaat op de rit houden.
In deze workshop ga ik in op achtergrond in relatie tot metaforen (Lakoff & Johnson), en we gaan ter plekke jouw veel gebruikte metafoor een upgrade geven.
Metaforen ontwikkelen voor professioneel gebruik - Goed gejat is beter dan slecht bedacht wordt het motto van de avond. Een cover kan zelfs beter zijn dan het origineel (CHECK HIER).
N.B.: Hoeveel metaforen staan er in de bovenstaande tekst?
Schedule:
18.30-19.00: Lets drink a beer/koffie and meet each other
19.00: Talk begins
20.00 - 20.30: more beer!
20.30 - 21.30: end of the talk
A bit about Bart:
Bart van Buchem is sinds 2007 werkzaam als fysiotherapeut en is gespecialiseerd in het behandelen en begeleiden van mensen met chronische pijn en functionele stoornissen.
In 2010 studeerde hij af als 'Master in Physiotherapy' in de psychosomatische fysiotherapie. In de praktijk is hij mede verantwoordelijk voor de ontwikkeling van de organisatie. Zijn interesse gaat uit naar chronische pijn en de ontwikkelingen voor de behandelmogelijkheden op dit gebied. Naast het behandelen van patiënten adviseert hij netwerken, opleidingen en collega's over de laatste ontwikkelingen op dit gebied.
Samen met Mark Langerhorst vertaalde Bart de titel 'Explain Pain' naar het Nederlands. De Nederlandse titel 'Begrijp de Pijn' is een naslagwerk voor therapeuten én mensen met pijn! In heldere taal en duidelijke illustraties wordt uitgelegd wat pijn nu precies is. Klik hier voor meer informatie.
Alle Noigroup titels zijn voor iedereen beschikbaar via noigroupshop.nl ook de cursusdata worden daar gepubliceerd.
Le Pub Scientifique.
Le Pub Scientifique started in London 2012 as a regular meeting place for clinicians, therapists and (really) anyone working in the area of complex pain to come together and share ideas. It was inspired by the classic Pat Wall quote: "any discussion of work after 6pm can only be done if it is outside the clinic/lab and with a drink in hand" !

We are continuing this tradition to Amsterdam and invite you to come talk with us, think with us and drink with us!
Beer included!
Nearby hotels and apartments
Brouwerij De Prael
26 Oudezijds Armsteeg, Amsterdam, NH, Netherlands
26 Oudezijds Armsteeg, Amsterdam, NH, Netherlands
Event from
eventbrite.co.uk