Daybreaker AMS // Bloom and Bass
Friday 17 May 2019 5:30 AM Friday 17 May 2019 8:30 AM
Save
Saved
Last update 18/05/2019
2071
(English to follow)

Op vrijdag 17 mei mogen we weer los. Samen met jou en 300 andere vroege vogels dansen we de ochtend tegemoet. Laat de gelukshormonen door je lichaam gieren. We noemen dit de Daybreaker D.O.S.E. Naast blije mensen zijn er gezonde snacks, uplifting beats en fantastische acts.
Waar vindt dit heerlijke ochtendfeest plaats? Met trots mogen we de locatie aan jullie bekend maken….
Dit keer dansen we op de 6de verdieping van het W Hotel, het meest bijzondere roof-top van Amsterdam. Deze unieke lounge zal worden omgetoverd tot echte Daybreaker locatie!
Genoeg reden om vroeg de wekker te zetten!

—
—
—
—
—
—
—

On Friday, May 17th, we celebrate those springtime happy feelings. The World Health Organization tells us that the special combination of:
> hearing reasonably loud, well-liked music
> coordinating our bodies to move with the rhythm
> and synchronizing our moves with other people in close proximity…
aka a DANCE PARTY — uniquely benefits health and happiness.
We call it the Daybreaker D.O.S.E. AND we were just published in Berkeley's Greater Good Science Center last month! Check it out here.
So let's come together to nurture our souls and smile in the sunshine. Wear florals and spring colors, and let's release our D.O.S.E. Brass band jams, confetti moments and non-stop dancing included. ;)
See you on the dance floor.

THE LINEUP
+ Yoga 5:30 - 6:30am
+ Dance Party 6:30 - 8:30am
+ Free healthy breakfast bites and drinks
+ Live performances & special surprises

---
WHAT IS DAYBREAKER?
Daybreaker is creating an entirely new genre of experience.
It starts out as a dare from your friends or an article that sparked your curiosity... and ends up as the best decision you could make to re-imagine your morning and add a dose of mischief to your life. Our lives are often so predictable, so routine — which is why we come together to wake up our senses — all of them.
At Daybreaker, we dance our faces off before work and feel gloriously healthy while doing so. We gather in community to participate in something greater than ourselves. Daybreaker is about choosing to live life differently, choosing to be happy, and choosing to pursue the best versions of ourselves. See you on the dance floor.
url=http%3A%2F%2Fi66.tinypic.com%2F2hs2a91.jpg&sig=ADR2i7-aM4NEdcIAKhQohoQtp6HFfO1ROg" alt="https_proxy?url=http%3A%2F%2Fi66.tinypic.com%2F2hs2a91.jpg&sig=ADR2i7-aM4NEdcIAKhQohoQtp6HFfO1ROg" />
url=http%3A%2F%2Fi67.tinypic.com%2F3477dwm.jpg&sig=ADR2i79IlLeRu3KWlZryiaWbPtgfMkhhRA" alt="https_proxy?url=http%3A%2F%2Fi67.tinypic.com%2F3477dwm.jpg&sig=ADR2i79IlLeRu3KWlZryiaWbPtgfMkhhRA" />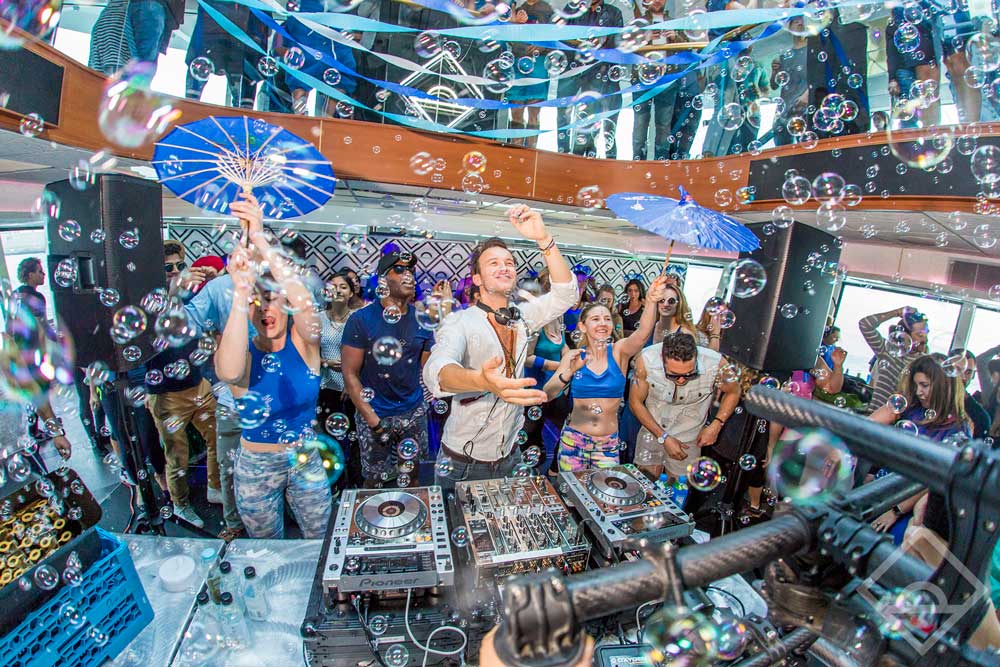 music
concerts
culture
party
yoga
Nearby hotels and apartments
W Hotel
Spuistraat 175, 1012 VN , Amsterdam, Netherlands
Spuistraat 175, 1012 VN , Amsterdam, Netherlands
Event from
eventbrite.com